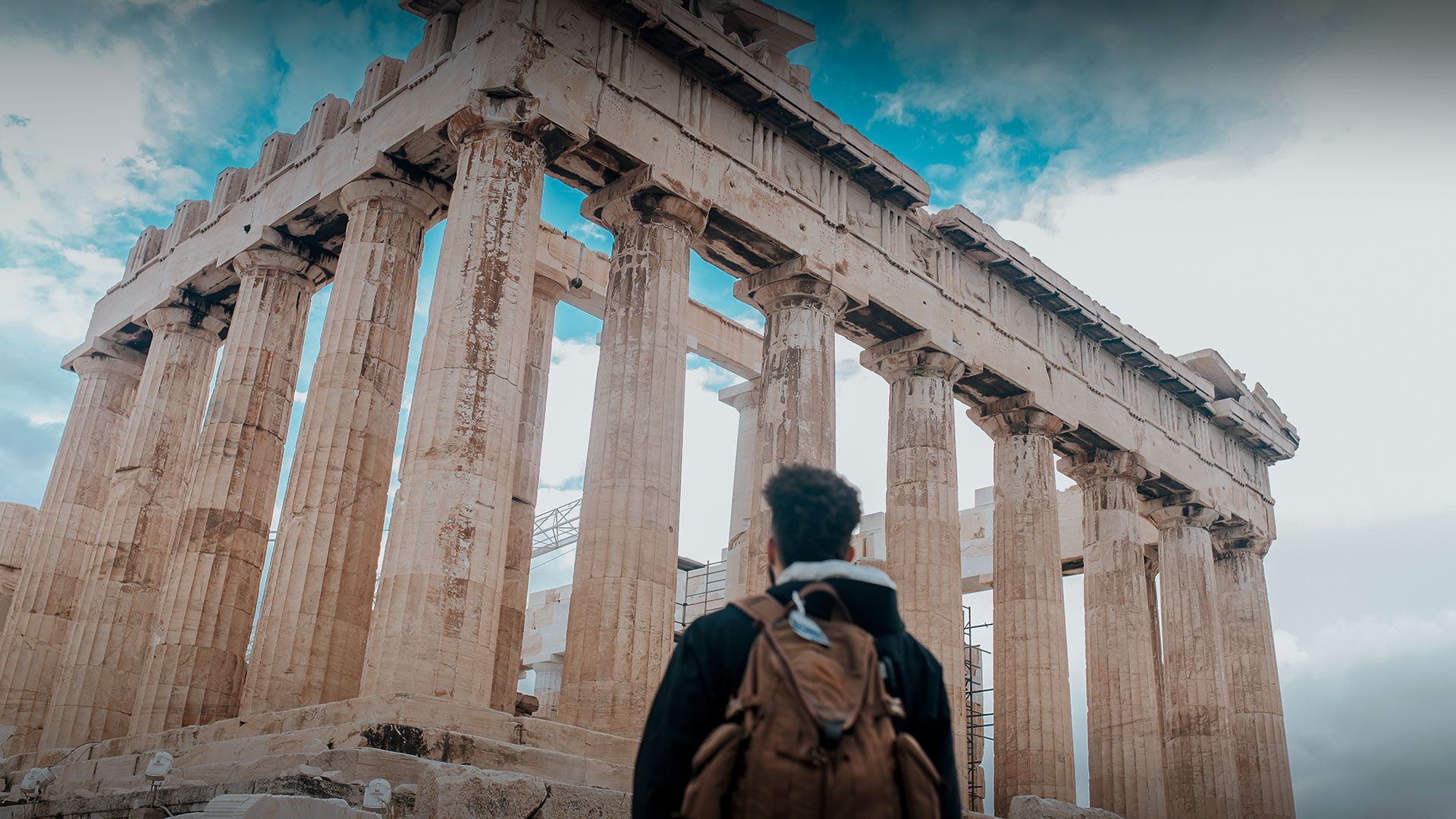 An ancient city with a modern soul
C
elebrated for its world-famous ancient treasures, Athens has also become one of Europe's most exciting cities to visit, filled with creativity, a vibrant food & drink scene and new neighbourhoods you'll adore discovering.
An enduring symbol of democracy, philosophy and all those big-picture ideals of the ancients, Athens also has a unique way of living in the moment. It is versatile and inventive, alive with the power of possibility day and night and is a city filled with surprises.
Did you know that Athens has beaches less than half an hour from the city centre? And that alongside the museums displaying archaeological treasures are contemporary art galleries as well as parks and green spaces.
So if you're looking for things to do in Athens with the kids, or you're visiting as a couple or a group of friends, or even just passing through on your way to a Greek island or elsewhere on the mainland, you'll find a city that will reward you in ways you never imagined.
Feel free in a city that loves the outdoors

Athens is a city begging to be explored on foot. With so many cultural sites within easy reach of each other, just walking around is like visiting an open-air museum. So before you start ticking off that bucket list, allow Athens to introduce itself to you.
No one forgets their first glimpse of the Acropolis, standing guard over the city as it has done for millennia and a perfect reference point around which to explore. But you'll also be struck by Athens' modern side, with trendy new neighbourhoods like Psirri, Koutaki and Pangrati catching your eye as much as trusty favourites like Plaka, Anafiotika and Monastiraki, Kolonaki, Thissio. You can cover them all in a single stroll. As you walk around (or nip between metro stops), you'll discover the unexpected green spaces of Athens, such as the National Garden (just behind the Hellenic Parliament) and the likes of Philopappou Hill and Lycabettus Hill, from which to enjoy the skyline of one of Europe's quirkiest cities.
Athens is the sort of place where you'll find an archaeological relic unearthed during building works just a stone's throw from the street art that's now part of Athens walking tours, as well as impressive neoclassical buildings (a legacy of the 18th and 19th-century architectural marvels from the city's more recent golden age) comfortably sitting next to office and apartment blocks.
So put on a comfortable pair of shoes and grab yourself an ice cream, and let Athens tell you its story.
Source : https://www.discovergreece.com/