Wellbeing & Fitness Experiences in Downtown Athens
F
itness is an integral part of the Alkima Athens Experience, as wellbeing and exercising define every part of the stay. From in-room training with modern gym equipment and special fitness and pilates videos exclusively created for the hotel to intense workouts at the hotel's contemporary gym, guests won't be able to resist staying in shape!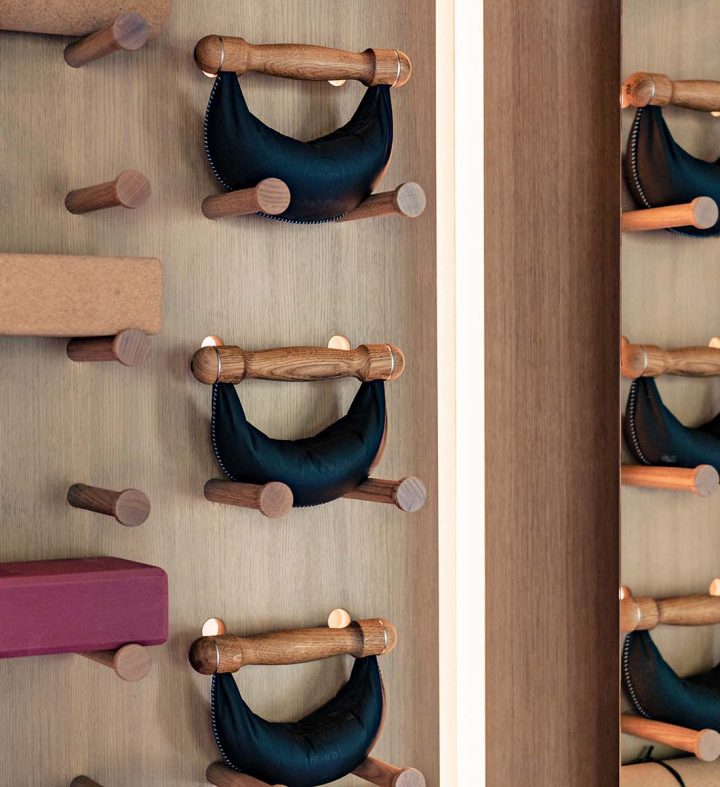 In-Room Gym Corner
Preserve your workout routine with the help of our in-room gym corners, which feature all the necessary equipment for intense training sessions. The gym corners include yoga mats, dumbbells, gym rubber, pilates ring, yoga ball, and more, while you can also train along with special fitness and pilates videos, exclusively created for Alkima Athens's guests, which are available on your Smart TV any time of the day.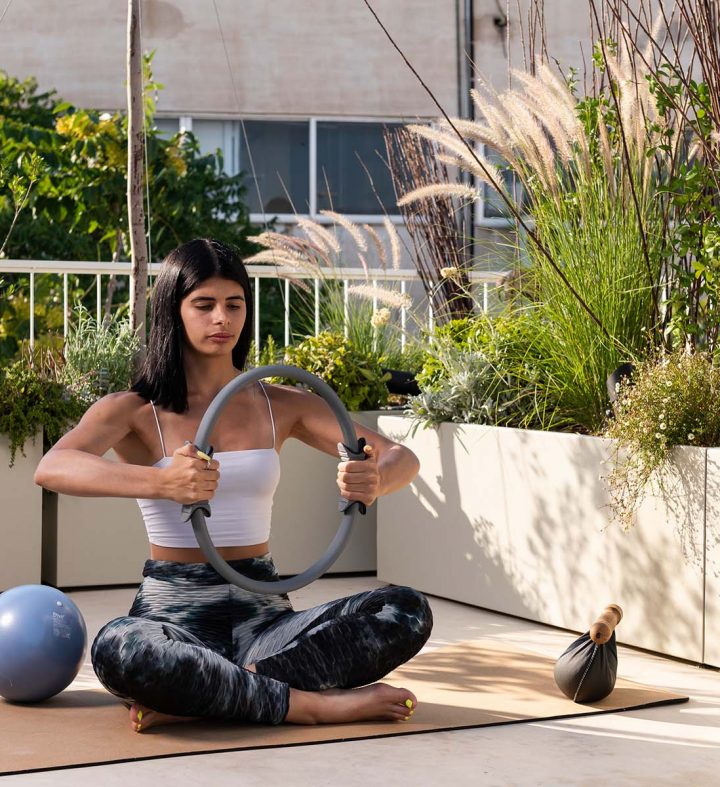 Yoga & Pilates Sessions
Away from the hustle of the city, Alkima Athens sets the perfect atmosphere for relaxation and meditation. Feel free to use the room's yoga facilities (found at the Gym Corner) any time of the day for a deeply relaxing and refreshing yoga or pilates session in the privacy of your own room.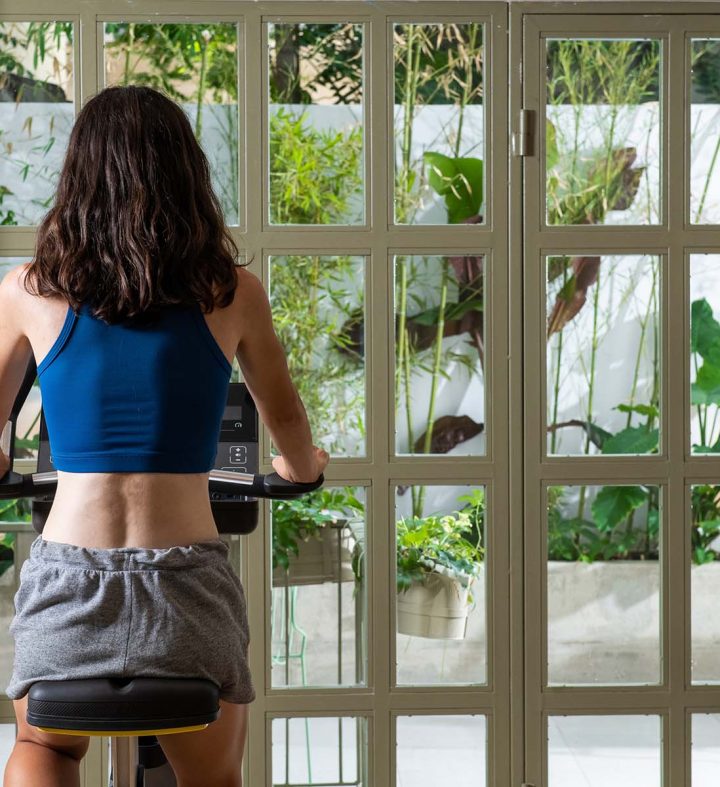 Hotel Gym
On the hotel's ground floor, you will find a contemporary gym with modern equipment including treadmills, dumbbells, and a multi-gym for heavy lifters. The gym overlooks the Zen Garden for intense yet refreshing workouts.