Modern Rooms with Apartment-Level Facilities in Downtown Athens
E
scape the fast rhythm of the city and let wellness and peacefulness overflow you while staying in a centrally located hotel in Downtown Athens. Alkima Athens is home to eight wonderful rooms that can host from solo travelers to couples and families of three or four. All rooms are equipped with modern facilities and services that bring wellbeing and fitness to the front, making them part of your vacation experience.
Standard Double
The Standard Double Room is our go-to for any type of traveler, from digital nomads to couples. The room is spacious and equipped with all the up-to-date facilities and services, including a modern gym corner and specially made videos for pilates and fitness training. It either looks to the front of the hotel or the backyard for more privacy.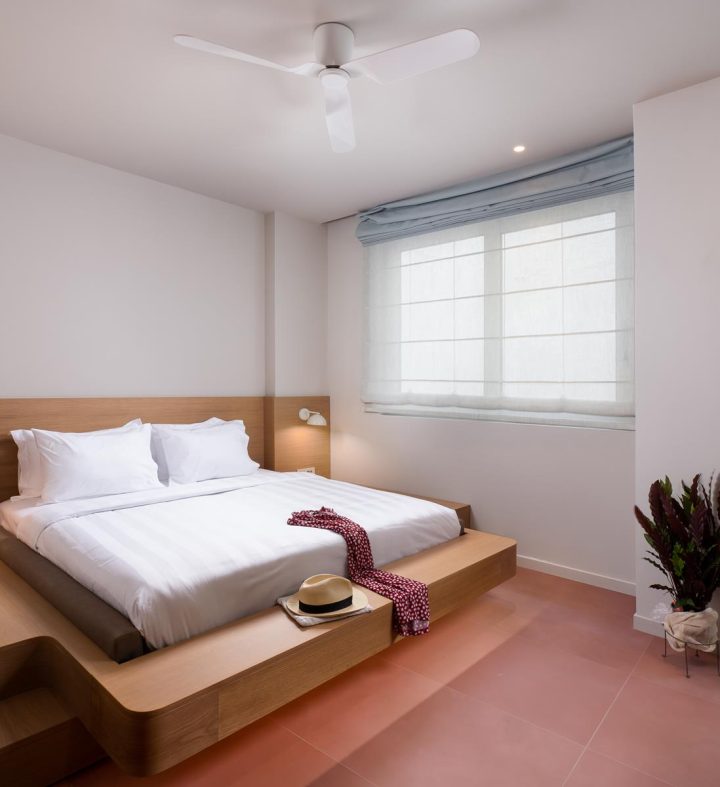 Smart Double
The Smart Double Room stands out for its unique bed design and spaciousness. It's equipped with modern facilities and services, while its gym corner is perfect for pilates courses and intense workout sessions.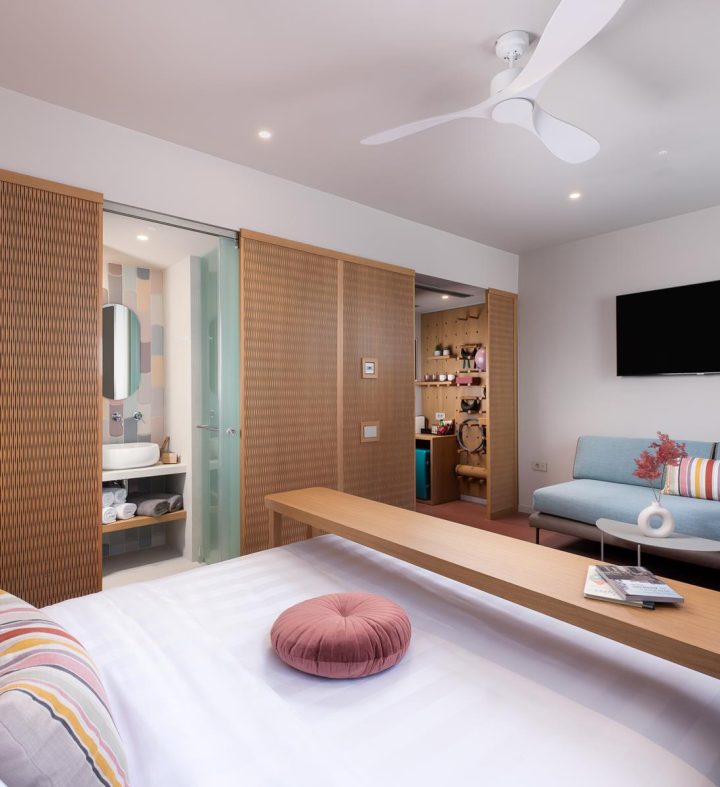 Deluxe Double
Spacious and cozy, the Deluxe Double Room will provide you with uncompromised comfort for your stay in Downtown Athens. Similar to the rest of the rooms, the Deluxe Double is packed with modern facilities and services centered around wellness and fitness. The overbed table makes this room a perfect option for digital nomads and business travelers.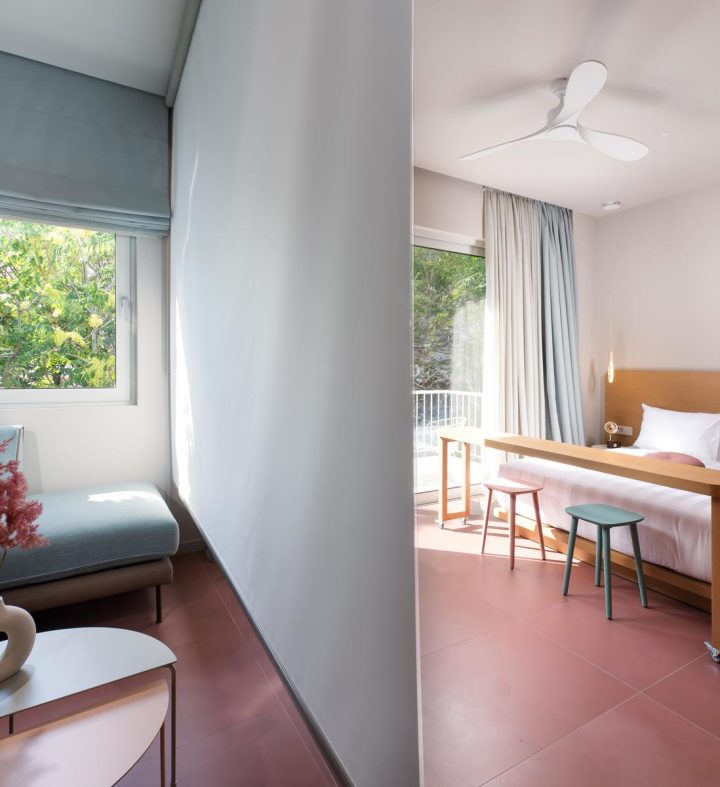 Junior Suite
The Junior Suite is the biggest room and a great option for couples, long-stay travelers, and small families of three or four people. It's spacious enough to feature its own living room, and it has plenty of space for empowering pilates sessions and intense workouts.
In Alkima Athens, we introduce our guests to a modern, comfortable way of living. Our hotel is located in Psyrri, Downtown Athens, in the ideal spot to stay away from the hustle and bustle of the city, while also being within a few minutes walking distance from the most popular bars and restaurants of Athens.